Contemporary Literature Series Zeitgeist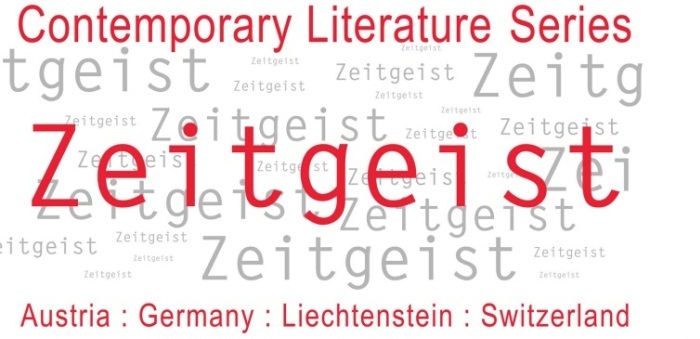 From June 16 – 19, 2013, the "Theater of the Voiceless," a festival and international symposium produced by Zeitgeist DC (Austrian Cultural Forum Washington, Goethe-Institut Washington, and Embassy of Switzerland) and the Laboratory for Global Performance and Politics, took place at different venues in Washington, D.C. The goal was to bring together leading playwrights and artists as well as governmental, political and cultural experts from the U.S. and German-speaking countries.
The performances focused on topics such as global migration challenges, government-sponsored genocide, terrorism, and other man-made disasters, which were addressed in non-fiction plays by German, Swiss, and Austrian playwrights. Documentary theater possesses a unique ability to respond to issues of pressing political import and social justice, and provides a platform and voice for the dispossessed.
The International Symposium of Documentary Theater in Performance "Theater of the Voiceless" was held on Monday, June 17, at The Davis Performing Arts Center at Georgetown University and included a presentation by Ping Chong and Bruce Allardice as well as staged readings of Worst Case by Kathrin Röggla (Austria) and a small small world by Konradin Kunze and Sophia Stepf (Germany) with contributions from Abhishek Majumdar (India). The afternoon ended with a panel discussion featuring several of D.C.'s artistic directors and the European artists to discuss the research, creative process and staging of documentary plays.
The Festival of Documentary Theater featured performances of Hate Radio by Milo Rau and Eva-Maria Bertschy (Switzerland) with Jens Dietrich (Germany), a small, small world by Konradin Kunze and Sophia Stepf (Germany) with co-collaborator Abhishek Majumdar (India), and Worst Case by Kathrin Röggla (Austria). Worst Case, which is based on in-depth research about the societal effects of omnipresent threats of disaster in our high-tech world, was performed at the Austrian Embassy on the evening of June 18. The festival was concluded with a screening of Soil Sample Kazakhstan by Rimini Protokoll.